Bak USA is all about technology, education, and our community. So we teamed up with our edtech neighbors, PLS 3rd Learning, to help educators meet PD quotas, learn best practices, and simplify processes.
PLS 3rd Learning is a network of experienced educators that delivers educational resources, materials, and strategies to folks all over the world. It's located just blocks away from Bak USA in downtown Buffalo, New York, but its impact reaches far beyond our region.
More to the point, PLS 3rd Learning is elevating education through technology, and we're here to help. So here are a few of their professional development (PD) websites for teachers, administrators, and superintendents.
For teachers
plsclasses.com
Online and on-site grad courses for educators
Enhancing your ability to teach is more than just a personal goal—it's a professional obligation. To satisfy your school's PD requirements, obtain your teacher recertification hours, or move yourself up the salary scale, you'll need to continue your professional education. At plsclasses.com, you can fulfill these goals and more—all while earning credit toward a master's degree.
Elevate your skill set. Online classes from PLS 3rd Learning: https://t.co/75ghcWUrl3 pic.twitter.com/N74KYDa9ok

— PLS 3rd Learning (@PLS3rdLearning) July 16, 2017
PLS 3rd Learning is partnered with eight colleges and universities to offer on-site and online classes. Each class is rooted in research-based theories, includes specific classroom strategies, and aligns to the components of Charlotte Danielson's Framework for Teaching
For administrators
barkleypd.com
Steve Barkley's consulting services
Steve Barkley is the executive vice president of PLS 3rd Learning, and with over 30 years of experience in education, he's well prepared to serve as an education consultant to school districts, teacher organizations, and institutions of higher ed around the world.
When Steve isn't publishing books, writing his blog, or pondering out loud, he's helping school leaders prepare for teaching and leading in 21st century learning communities. Steve's pedagogies make up the Instructional Coaching Micro-Credential at the Academy for Educators  from PLS 3rd Learning.
School leaders can take four of the five online modules within the micro-credential, which show administrators how to:
Deliver job-embedded PD to teachers
Encourage teachers to improve practices
Communicate positively and effectively
Implement four distinct types of coaching
Develop and inspire essential questions for life
For superintendents
supereval.com
Online tool for superintendent evaluations
At the end of every school year, superintendents are required to conduct self-evaluations and collect performance reviews from members of their school board.
The old process would be to get a bunch of really busy people into one room at the same time, dish out a bunch of binders with files and forms, ask everyone to write down their thoughts, collect all those stacks of info, and then finally submit them to the powers that be.
Brutal, right? Well, it doesn't have to be.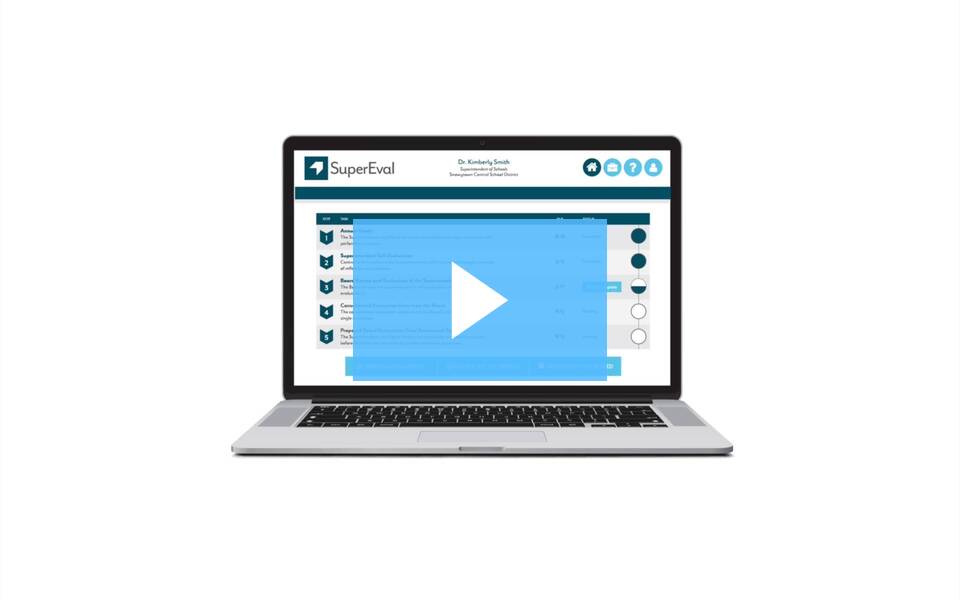 SuperEval | Digital Evaluations for School Superintendents
The alternative is SuperEval, the online platform that digitizes the entire process. With SuperEval, participants can score a superintendent's proficiency in multiple categories—quickly and easily—thereby advancing district goals, promoting healthy leadership teams, and strengthening relationships.
Looking for more? Check out these services or request additional info straight from the source.
* * *
Bak USA has been committed to education since Day One.